Our All-Volunteer Board
Board Meetings
If you are interested in attending a HSSD Board meeting please call 619-233-4418 and leave a message or send an email to HemlockSanDiego@gmail.com. Make sure to let us know how to reach you.
Barry Price, PhD - President
When Faye stepped down as President in 2019, Barry graciously stepped up. Barry is a retired political science professor and Fulbright Fellow. He spent the late 60's in Venezuela as a Peace Corps volunteer. Barry and his wife, Omaria, live in Allied Gardens with two dogs.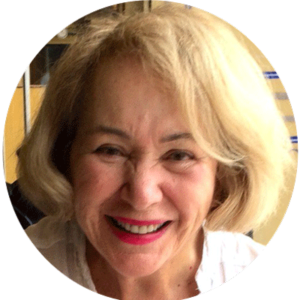 Faye Girsh, EdD, Founder, Chair, Right-to-Die Film Series
Known as a"star of the right-to-die movement," Faye has been leading HSSD for over 33 years. She practiced as a clinical and forensic psychologist in San Diego for 18 years, and founded the precursor of the Final Exit Network. 
Hunt Kooiker MD, MPH – Chair, Medical Advisory and Volunteer Committees
Hunt is a retired primary care and public health physician with three passions: making every child a planned child (family planning), empowering all adults to exercise control over their personal end-of-life options, and back-packing to faraway places with strange-sounding names. 
Ken Watson, PhD – Co-Chair, Videography and Media Committee
Ken had a distinguished career as a physicist, oceanographer, and professor in the UC system. He is a member of the National Academy of Sciences and was an advisor to White House through the President's Scientific Advisory Committee. 
Beth Savage, JD — Chair, Development Committee
Beth has a keen interest in public policy and is passionate about empowering individuals to make their own end of life choices. Beth is newly married to a middle school English teacher, has a mastiff puppy named Jolene and gardens and bowls. 
Greg Knox, BA – Co-Chair, Videography and Media Committee
Greg has been leading HSSD into the 21st century with his advocacy for short videos and public service announcements . He is a retired telecom executive and teacher, active in the movement for peace, equality, and end-of-life freedom.