Our All-Volunteer Board
Board Meetings
If you are interested in attending a HSSD Board meeting please call 619-233-4418 and leave a message or send an email to HemlockSanDiego@gmail.com. Make sure to let us know how to reach you.
Barry Price, PhD - President
When Faye stepped down as President in 2019, Barry graciously stepped up. Barry is a retired political science professor and Fulbright Fellow. He spent the late 60's in Venezuela as a Peace Corps volunteer. Barry and his wife, Omaira, live in Allied Gardens with two dogs.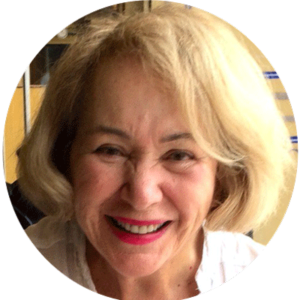 Faye Girsh, EdD, Founder, Chair, Right-to-Die Film Series
Known as a "star of the right-to-die movement," Faye has been leading HSSD for over 35 years. She practiced as a clinical and forensic psychologist in San Diego for 18 years, and founded the precursor of the Final Exit Network. 
Ken Watson, PhD – Co-Chair, Videography and Media Committee
Ken had a distinguished career as a physicist, oceanographer, and professor in the UC system. He is a member of the National Academy of Sciences and was an advisor to the White House through the President's Scientific Advisory Committee. 
Beth Savage, JD — Chair, Development Committee
Beth has a keen interest in public policy and is passionate about empowering individuals to make their own end of life choices. Beth is newly married to a middle school English teacher, has a mastiff puppy named Jolene, and gardens and bowls. 
Greg Knox, BA – Co-Chair, Videography and Media Committee
Greg has been leading HSSD into the 21st century with his advocacy for short videos and public service announcements . He is a retired telecom executive and teacher, active in the movement for peace, equality, and end-of-life freedom. 
Janet Hager, BS in PT
Janet Hager is a retired physical therapist who spent the majority of her career working in geriatric rehabilitation.  She is the daughter & wife of veterinarians, so has been exposed to the compassionate ending that euthanasia can provide.  These influences along with experiencing her husband's (David's) death from pancreatic cancer after he had obtained, but was unable to utilize California's End of Life Option Act medications led her to Hemlock.