Our All-Volunteer Board
Board Meetings
If you are interested in attending a HSSD Board meeting please call 619-233-4418 and leave a message or send an email to HemlockSanDiego@gmail.com. Make sure to let us know how to reach you.
Barry Price, PhD - President
When Faye stepped down as President in 2019, Barry graciously stepped up. Barry is a retired political science professor and Fulbright Fellow. He spent the late 60's in Venezuela as a Peace Corps volunteer. Barry and his wife, Omaira, live in Allied Gardens with two dogs.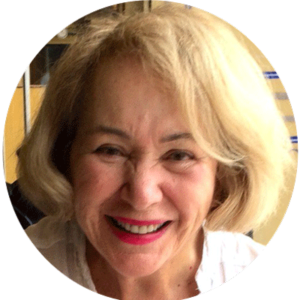 Faye Girsh, EdD, Founder, Chair, Right-to-Die Film Series
Known as a "star of the right-to-die movement," Faye has been leading HSSD for over 36 years. She practiced as a clinical and forensic psychologist in San Diego for 18 years, and founded the precursor of the Final Exit Network. 
Christie Golemb, Vice-President
In 2021, Christie took her mother, who suffered from Alzheimer's disease, to Switzerland for Voluntary Assisted Death. She feels strongly that no one should have to leave California to achieve a peaceful death. Christie is a well-respected REALTOR® in San Diego and for fun she plays on various tennis teams and indulges in her passion for fresh powder by going heli-skiing. Travel is in her blood and she loves exploring new places.
Janet Hager, BS in Physical Therapy, Treasurer
Janet Hager is a retired physical therapist who spent the majority of her career working in geriatric rehabilitation.  She is the daughter and wife of veterinarians, so has been exposed to the compassionate ending that euthanasia can provide.  These influences along with experiencing her husband's (David's) death from pancreatic cancer after he had obtained, but was unable to utilize California's End of Life Option Act medications led her to Hemlock.
Donald J. Moore, Jr., MD
Dr. Donald Moore, MD (or Donnie as we know him) is a San Diego physician who specializes in Hospice and Palliative Care Medicine. Following his fellowship training at the University of California, San Diego, Donnie joined the team at Empowered Endings working with Dr. Bob Uslander. Dr. Moore recently opened his own practice and is a MAID provider. He is committed to expanding access and awareness of options that allow anyone to achieve what they consider to be a good death.